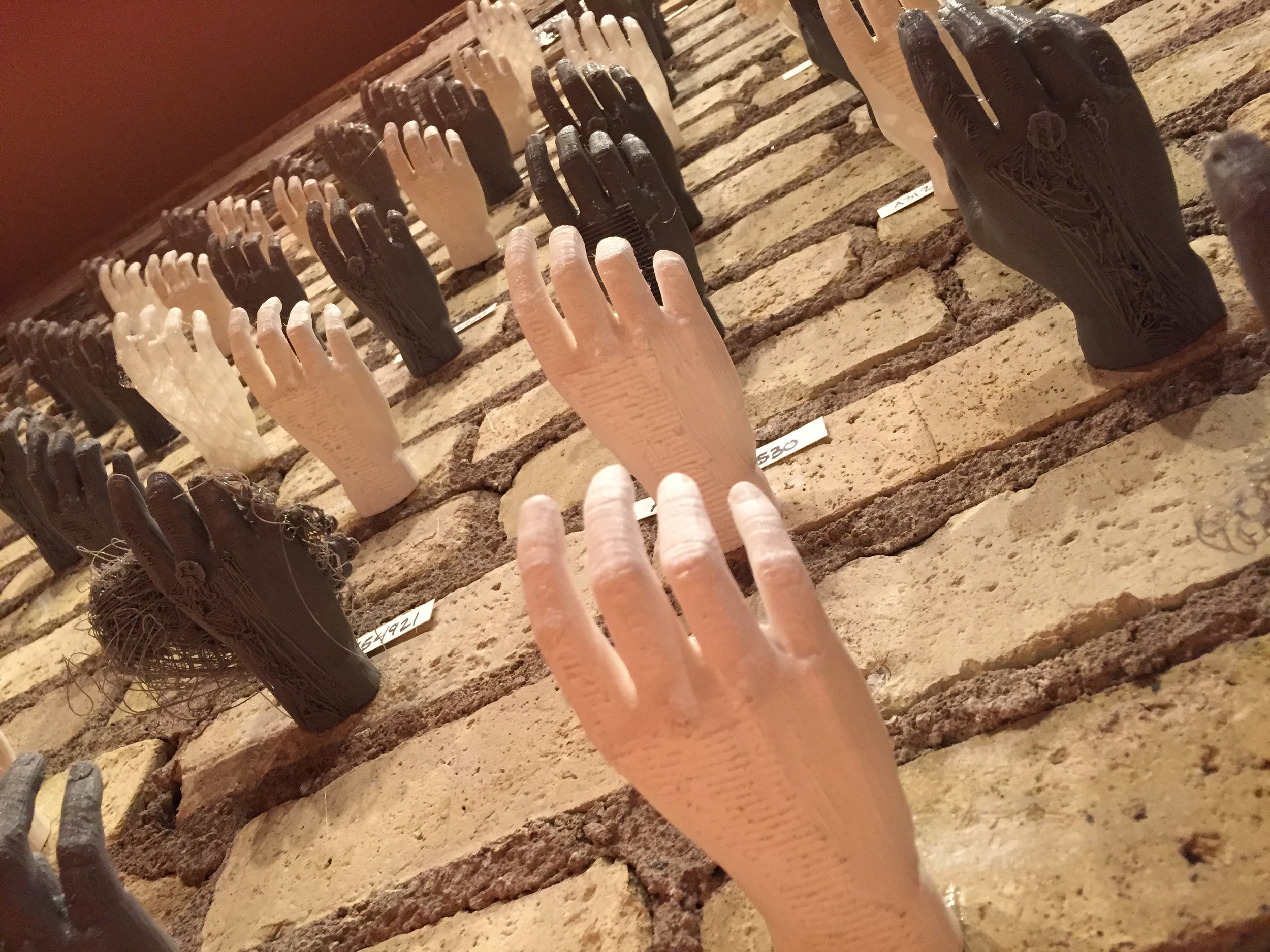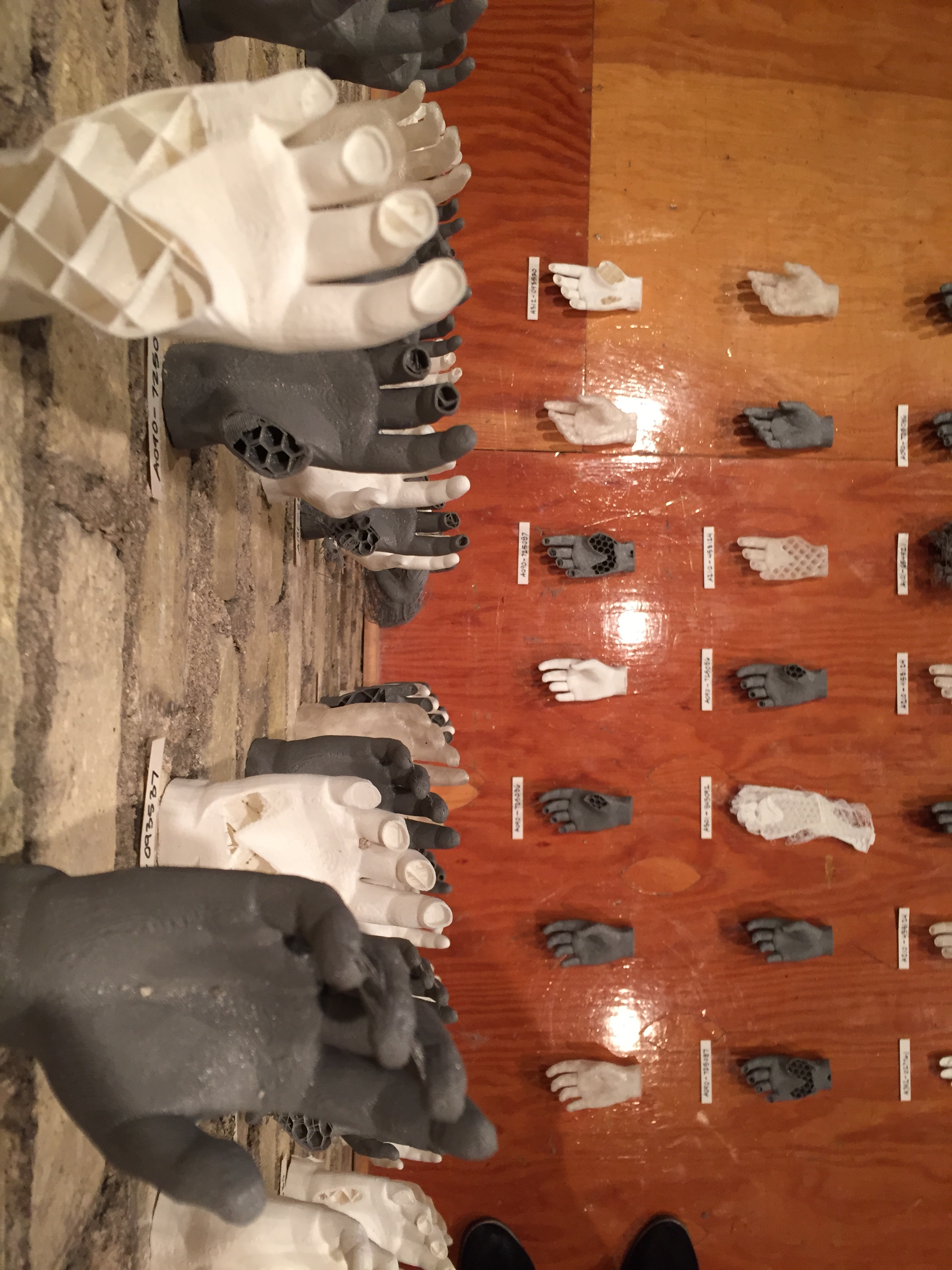 PATAPHYSICAL PROSTHESIS: BRINGING THE 3D PRINTING INDUSTRY TO DETROIT, MI
In The Technological Society, French philosopher Jacques Ellul explains that "our modern worship of technique derives from man's ancestral worship of the mysterious and marvelous character of his own handiwork". We are still intrigued and fascinated by modern technology because it is indeed a human discovery. However, modern technology has been detached from tradition. It has become a game of mechanical reproduction, by which copies upon copies lose their "aura" - borrowing Walter Benjamin's term -to the absence of context, ritual, and wonder. What is fabricated in a production plant, and the goal of this labor, is outside of the question of its design.
This wall adorned with prosthetic hands questions the value of the reproduction line.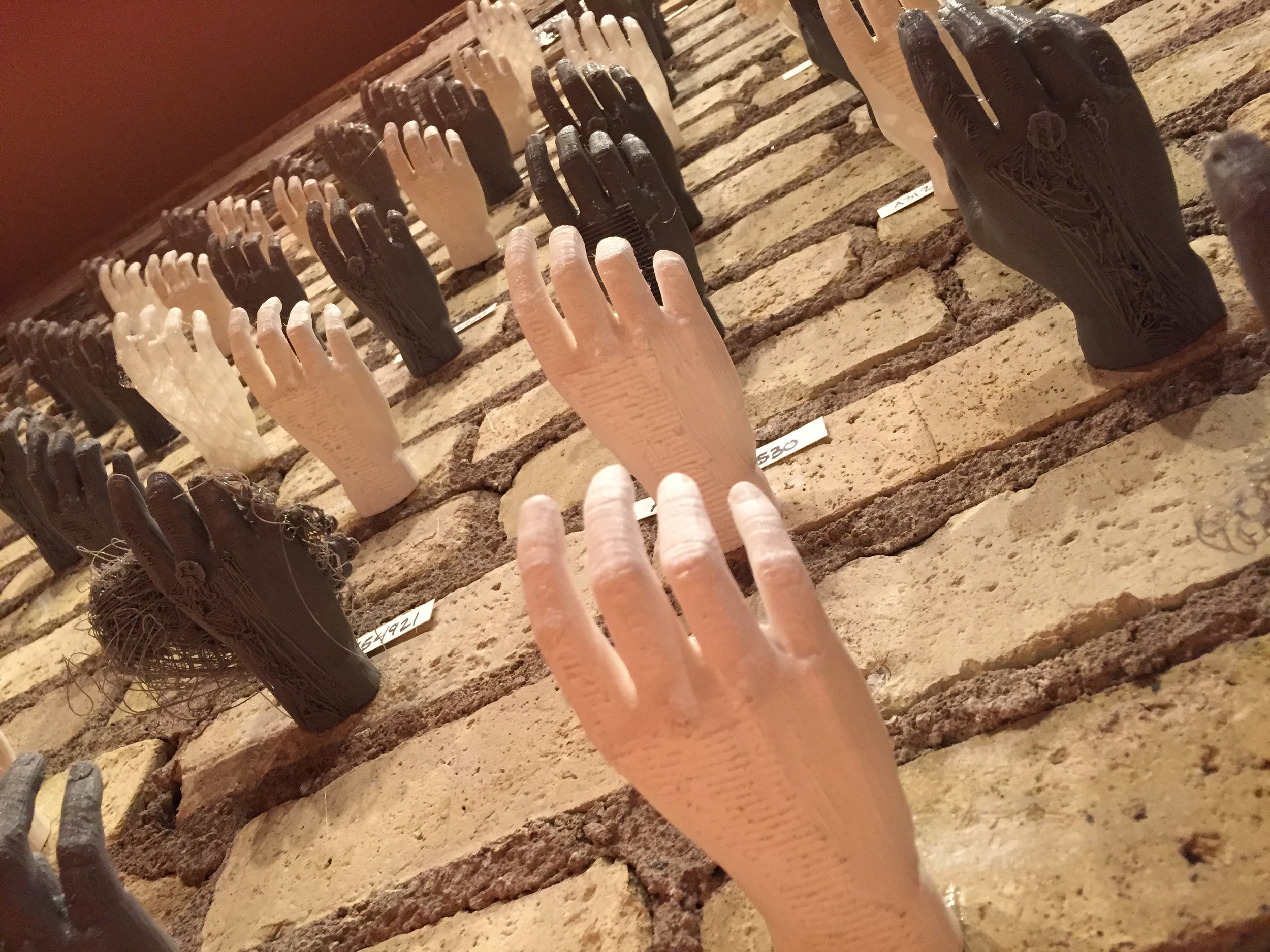 It is impossible not to relate the form of these 3D printed hands to that of our own, to project the slices and mutations of these hands onto ours.These differences were created either by a direct human interference or the serendipitous mistakes of the technology; however, the 3D printer could not recognize its mistakes. It was only by the practical wisdom of the human overseeing the project that each difference is recognized and labeled.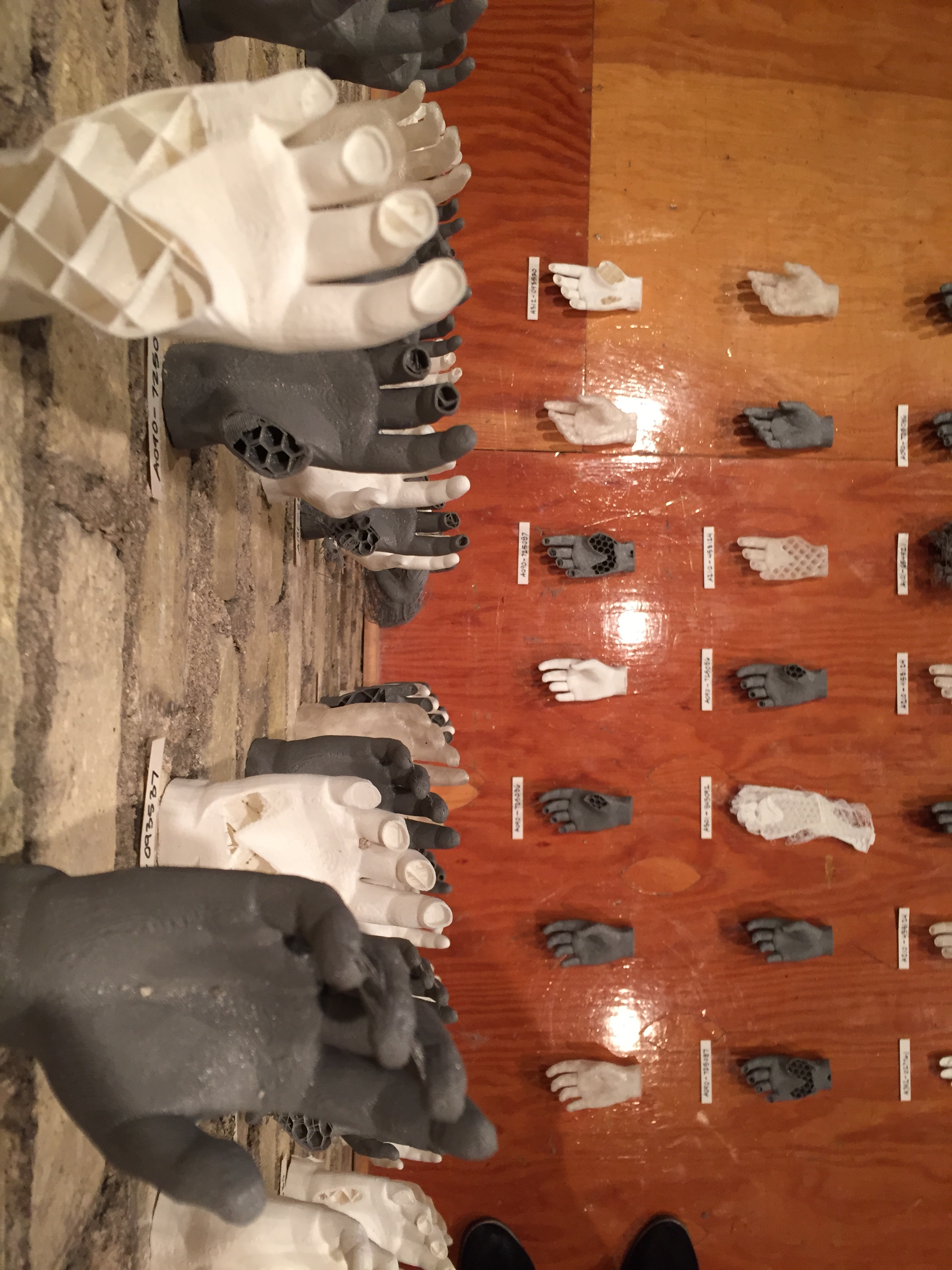 The analytical ordering of these hands through cuts and classifications is an ironic play on the rationalized, efficient means of production that my architecture is trying to avoid.By contrast, this investigation is not interested in functionality, but in the expressive potential of this technology. The unique exceptions to the ordered copying of the hand provide a pataphysical distance which we fill with our own connections and meanings.
PACKARD PLANT COMPLEX
My architectural solution takes shape as the first phase of a 3D-printing factory and warehouse that will point the trajectory of the industry toward its expressive, contextualized and intrinsically beautiful potential.
Revitalization block plan
Prosthetic Applications
Elevated surveillance network
Obsolescence Gallery
As soon as a new product is introduced to the obsolescence gallery, the layers densify and recycle. Here, our understanding of progress and the acceleration of technology is put into question.
Studio Space
What is considered completed must be tested in a physical environment against contextual models and a bodily wisdom that is intrinsically human. This step assures the ethical dimension of parametric architecture created in this factory.
3D Printing Factory
From this vantage point, Albert Kahn's repetitive banks of industrial wasteland come into focus as they are superimposed by 3D-printed architecture that simultaneously mimics and critiques its surroundings.
Observation Deck
It is from this seat that we are able to make observations and interventions in what would otherwise be an autonomous process for the machine. It is here that we are finally given a holistic understanding of the building and a position of hierarchy above technology.